By Karoline Gammelgaard Jensen and Sarah Olivia Klitgård Knudsen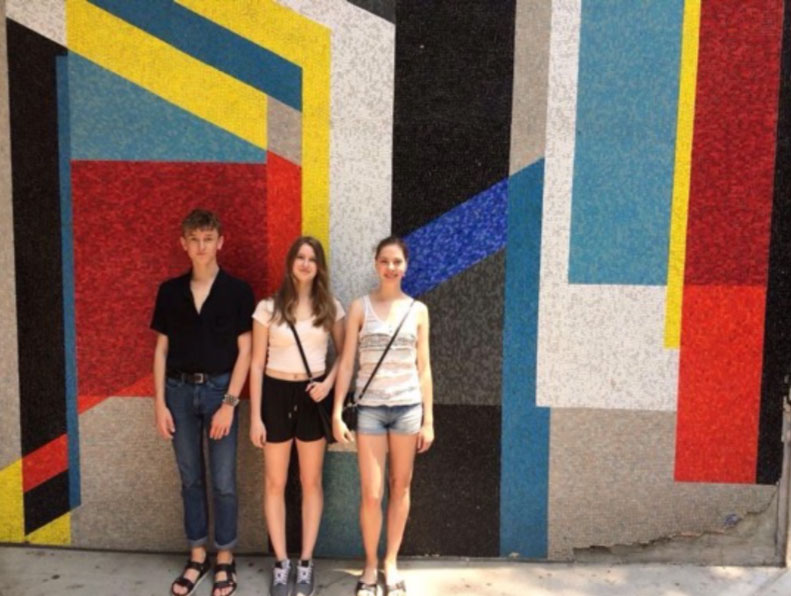 It was an ordinary day right before practice we got the news from Thomas Lund, that we had been selected to get your DANCE scholarship and got to travel to New York and dance there for 5 weeks. We couldn't believe it and we were very grateful for the opportunity. That night we stayed up late, and started discussing what to pack, what we would do and how much we would develop and improve dancing wise.
In order to travel to New York we had to get a visa. This was a long and fatiguing process, since there was a lack of information from the American embassy, and that the embassy was troubled by technical problems. We had almost given up hope for receiving the visa before our departure, but just a couple of days before we got it, and was very relieved.
The day of our departure we met in the airport, both feeling excited and startled for the journey ahead of us. The turning point was when we said goodbye to our parents and proceeded the security check by ourselves. None of us had ever traveled this far alone before, so it was quite thrilling. However we weren't completely alone. One of our friends, a basketball player, was going to New York as well.
When we arrived at the airport Newark the staff and people was very nice and helpful. We met up with Selene, who we knew a bit already, because she had taught us some flamenco classes at the theater. She made sure we got to the apartment, got the keys, got settled and she showed us around in relation to supermarkets, the school and subway. A big thanks to her for being so nice and helpful.
We had a placement class the first Monday after we arrived. It was all a bit nerve-racking, watching the other
dancers warm up and stretching, experiencing the studios we had only seen in pictures and being in the Samuel B and David Rose Building. The building is big and famous and located next to other famous buildings like Juilliard.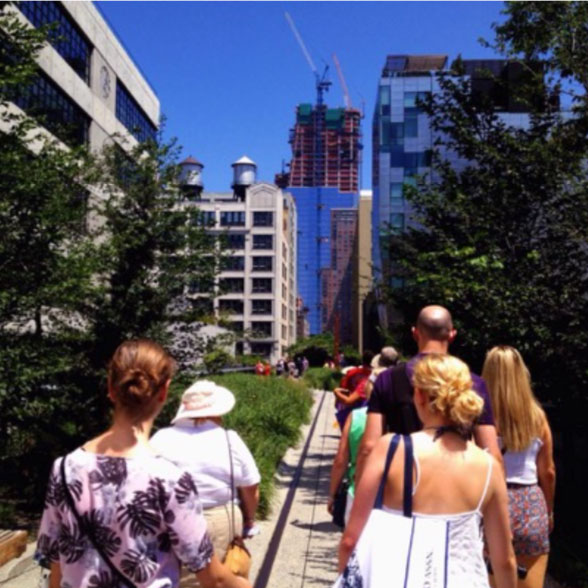 We got put on the highest level, level 7. That meant normal class from 12.00-2.00 and then variation/pointe class from 4.00-5.30 everyday, except Saturday where we only had partnering class from 12.30-2.30. We had a large diversity of teachers and they were all very sweet, talented and inspiring. They wanted us to learn the style they dance at SAB called Balanchine, which was a bit challenging since we were used to dance Bournonville home in Denmark, but we learned a lot and definitely grew as dancers. The last two weeks we had a lot of rehearsals in between classes, because we got picked to be in one of the teachers choreography for the ending performance. It was a good choreography with a lot of partnering, and we had a lot of fun with the other dancers both in the rehearsals and classes as well. We were practically the only ones who were not from America, and they found it quite interesting that we were from Denmark, so we told them a lot about Denmark, the Theater and all the differences from America. We made a lot of good friends and useful contacts and will hopefully be able to stay in touch with them.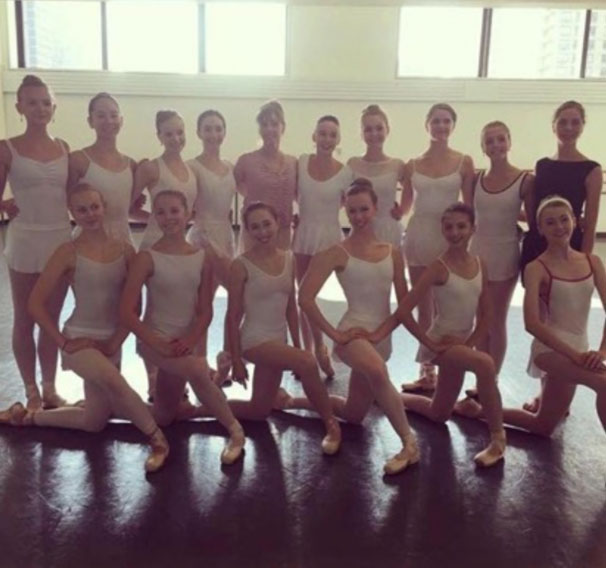 The time we had off from classes were mainly spent on discovering the city. On the first evening we walked across Brooklyn bridge. The next couple of weeks we experienced a lot of other things. We went walking on the High Line, saw the Statue of Liberty, went to Chelsea market and went shopping in Soho. We were so blessed to have great weather almost all of the time. One Sunday we took the subway to Brighton beach, where we went swimming.
We had lunch on a lot of great cafe's and restaurants. Evenings were spent in the apartment, which we definitely enjoyed. The kitchen was a little different from what we knew, but we cooked dinner a couple of times. We also saw the performance "Cinderella" at American Ballet theater. Another thing we enjoyed was lying on the grass roof next to Lincoln Center, just looking at the tall buildings around us, and listening to music.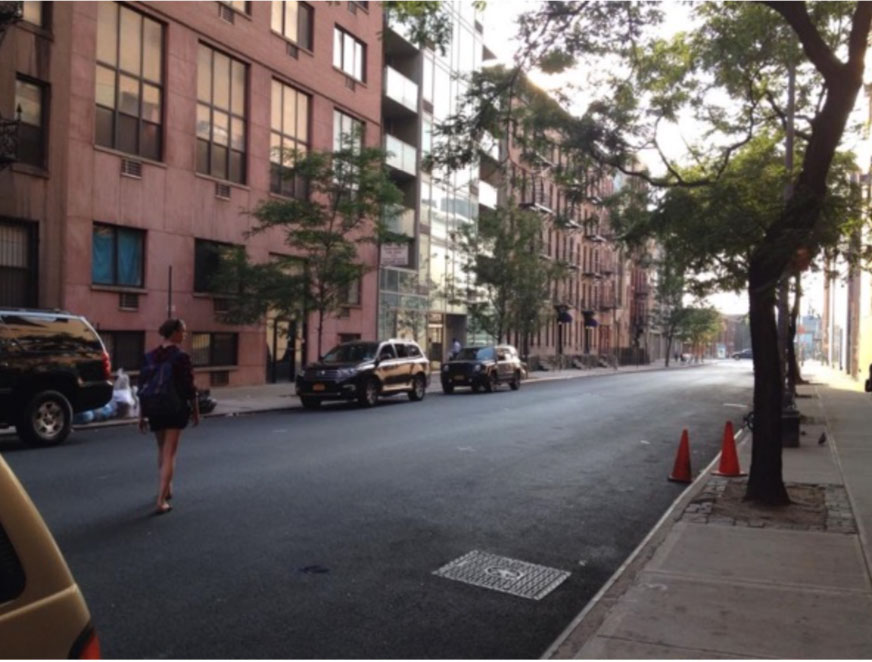 A few thoughts about New York from each of us:
Sarah: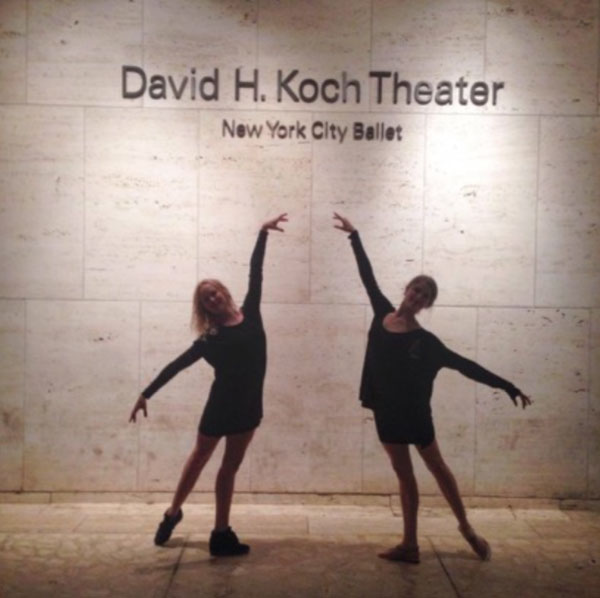 New York gives you a special kind of feeling. Before we arrived, I thought that the most amazing things we would experience would be to visit Time Square or see the Statue of Liberty. But really it was the feeling of being so independent in such a big city. The best days I had was not the days where we went to see the tourist attractions. The best days were when our little group of friends were walking around, discovering small parts of New York that wasn't advertised and feeling more like a part of a place than I've ever felt.
The freedom of diversity is seen everywhere in New York. How people dress, their sexuality, and nationalities. The freedom of this place made me feel so welcome and deeply happy.
I am definitely returning to this city.
Karoline: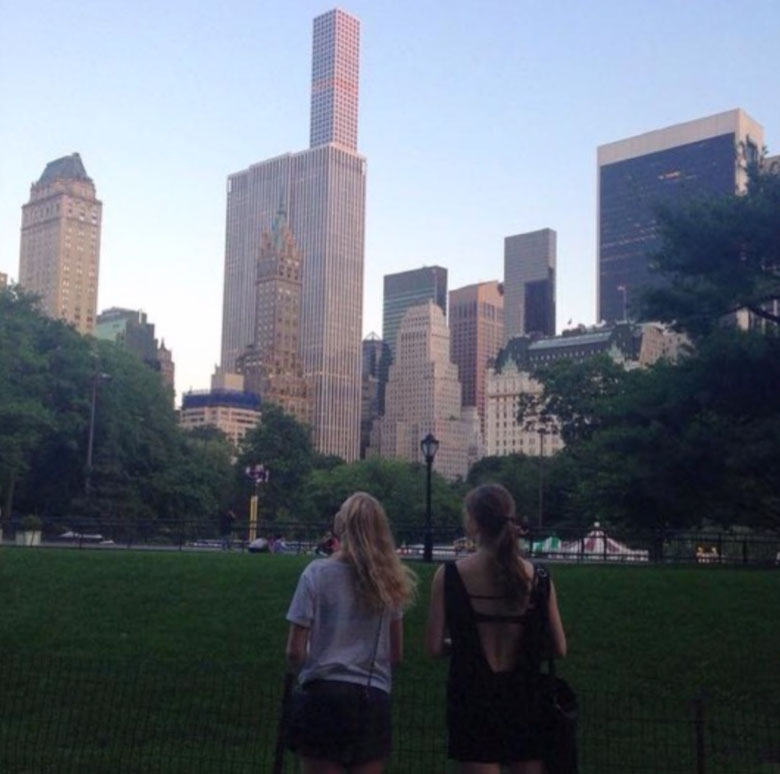 New York is about being a part of something bigger, getting lost in opportunities, being able to be and feel different, developing yourself and realizing
that you don't need to pretend to be something else or something you're not, just to please others. That's a lot of cliché phrases to write, and something I've never understood until I was there and felt it myself. And for that I am you very grateful.